<!img src="/images/cartoons/com/gc/toon.bryna2.gif" alt="">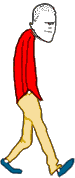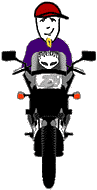 Illustrations for <!a href="http://www.geekcereal.com/" target="new">GeekCereal, the first collaborative journal project on the Internet featuring seven real lives amid the maelstrom of San Francisco's Internet boom.
Partial archive of GeekCereal (search form doesn't work).
"Let's be going:" A Parent Reads GeekCereal.
Metafilter discusion on GeekCereal's position in early blogging.